Middle Earth Field Notes Cover
I saw these beautiful map journals and thought it would be fun to make one with a fictional map. Doug's birthday was coming up and he loves Lord of the Rings, so I decided to try making a Field Notes cover that's a map of middle earth. I started with the template I used for the Marauder's Map Field Notes Cover. While I was making the Calvin and Hobbes journal, I made some other journal templates, including a Field Notes cover with pen loop: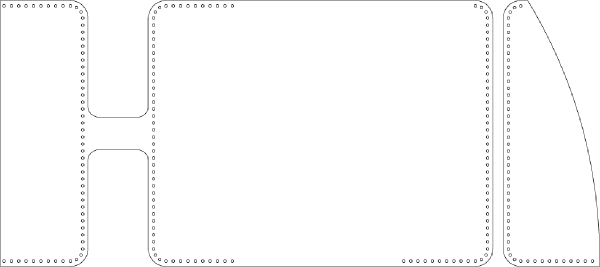 I found a map of Middle Earth, and modified this design so that there is one pocket, and the back wraps around the front, with the outline of the map as the wrap-around. You can download it as an SVG here.

Next I cleaned up the map images to only be a single color, since I haven't done any experimenting with variable-power or dithering settings on the glowforge with leather yet, and I thought it would look crisp as a simple black engrave. I laid them out separately in the Glowforge app, although it would be better to line them up in Illustrator and upload to the app together. Images can be found here and here for download.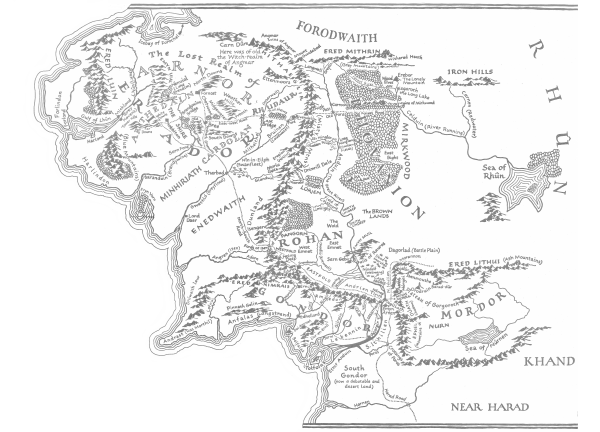 Finally, I arranged everything in the Glowforge app and sent it to the laser. I used 2-3oz veg tan leather, masked with [this](https://www.jpplus.com/glassguard-paper-mask-for-laser-engraving?selected=7562, with the glowforge set to medium proofgrade settings.
After everything was cut, I needed to dye and finish and sew the leather. There's a lot about doing this online:
Lined up the pieces and punched holes for the snap manually.
Put a snap on each side of the clasp using the holes I punched.
Saddle-stitched the pieces together.