Calvin Hobbes Moleskine Cover
I had a lot of fun making the Marauder's Map Fields Notes Cover, and I wanted to try something just a little bit more complex. Plus I needed a cover for a bigger journal. So I decided to extend the field notes cover in Illustrator to fit a 5″x8.25″ Moleskine Cahier Journal, and add a pen loop and snap.
Here's a link to my design, in case anyone wants to use it. It looks like this: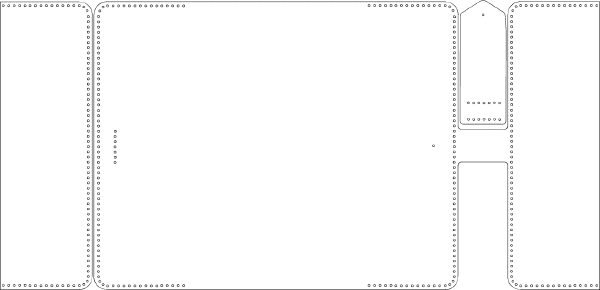 After finishing the design, I fired up the Glowforge. There were only a few steps from there to a finished journal:
Mask the leather. I find this helps keep the leather stable on the bed of the laser, in addition to preventing scorch marks.
Cut out the design on the Glowforge, etching an image of Calvin Hobbes on top.
Put a snap on each side of the clasp.
Saddle-stitch the pieces together.
Sand down the edges a bit.